Cary Labbe, O.D. Biography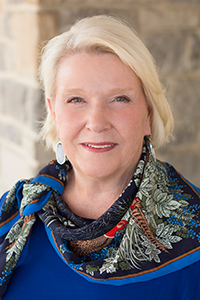 Specialties:
Cataract Evaluations, Diabetic Eye Exams, Glaucoma Management, Dry Eye Management
Locations:
Texas Eye and Laser Center, Weatherford, TX
Dr. Cary Labbe officially joined the Texas Eye and Laser Center on March 1, 2018. She is certified by the Texas Board of Optometry as a Therapeutic Optometrist and also holds a certification as an Optometric Glaucoma Specialist.
Dr. Labbe was born in San Angelo, Texas and attended Texas Tech University. She attended the University of Houston College of Optometry where she received her Bachelor of Science degree with honors in 1975 while also completing the requirements for her Doctor of Optometry degree with honors in 1977. She remained at the University of Houston's College of Optometry as an Associate Professor from 1977 through January of 1978 when she left to establish her private practice in Mineral Wells, Texas.
Dr. Labbe enjoys managing patients with dry eye, cataracts, diabetes, and glaucoma. She especially enjoys guiding patients through their pre and postoperative cataract surgery experience.
Dr. Labbe is married, has three children and six grandchildren. She and her husband, Dan Steele, currently live on the ranch in Graham, Texas. She enjoys art, music, and the theater and loves to read and watch the wildlife.
CURRICULUM VITAE
Education:
Doctor of Optometry, University of Houston College of Optometry, completed May 1977, with Magna cum Laude honors
Bachelor of Science, University of Houston, completed May 1975, with Magna cum Laude honors
Undergraduate studies, Texas Tech University, 1971 – 1972, Dean's Honor Roll
Experience:
Therapeutic Optometrist, Texas Eye, and Laser Center, March 2018 – present
Private practice in Mineral Wells, Texas, 1978 – 2018
Associated with a Fort Worth medical eye practice from 1973 until 2002
Associate Professor, University of Houston College of Optometry 1977 – 1978
Certifications:
Texas Board of Optometry, Optometric Glaucoma Specialist, 2000
Texas Board of Optometry, Therapeutic Optometry, 1992
Texas Board of Optometry, Optometry, 1977
Professional Affiliations:
American Optometric Association, 1977 – present
American Optometric Association, Contact Lens Section, Founding Member
Texas Optometric Association, 1977 – presents
Honors:
Beta Sigma Kappa Optometric Honor Society
Member of Gold Key International Optometric Honor Society – Honorary Academic Fraternity