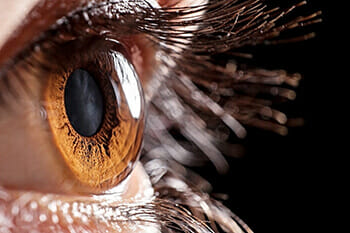 DSAEK is a corneal surgery procedure for severe cases of corneal disease or for damaged corneas. The procedure is similar to the traditional cornea transplant as both use donor corneas to replace damaged or diseased corneas. The difference is that DSAEK replaces only the damaged posterior section of the cornea, rather than the entire cornea in a traditional corneal transplant. This procedure, which requires no suturing, allows more rapid visual restoration, less discomfort, and a reduced risk of sight-threatening complications.
The new tissue is held in place with air in the eye for the day of surgery so that no sutures are needed. On the day of surgery, you must lie flat on your back so the air can push up into the cornea and hold the new tissue in position. Once it sticks to your cornea, it will begin to function and pump the water out of your cornea. Your vision will improve fairly rapidly and final visual results can be obtained in 1-6 months. Glasses are prescribed as needed. Even though only a portion of the cornea is transplanted, problems can still arise.
Fuchs' Dystrophy patients are the primary group of patients needing a DSAEK procedure. Fuchs' endothelial dystrophy (FED) is a degenerative disorder of the corneal endothelium caused by surgery or trauma, leading to corneal edema and loss of vision. When there are not enough endothelial cells, water can build in the cornea causing vision loss. DSAEK is a technique that replaces just the endothelial layer. The damaged cells are stripped from the eye and replaced with a very thin back portion of a donor cornea. Patients first receive a full evaluation and testing at the Texas Eye and Laser Center so our doctors can best determine the patient's vision treatment options, including the need for DSAEK surgery.