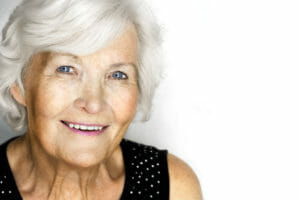 Dr. Jerry Hu and Dr. Brian Ranelle are pleased to announce that they are offering the Tecnis Symfony lens implant in Hurst & Fort Worth, which promises excellent vision after cataract surgery and freedom from reading glasses.
If you have lost vision to cataracts and presbyopia, the Tecnis Symfony lens can give you continuous, full range of vision. Designed for individuals with active lifestyles, the Symfony has generated legions of very satisfied patients that enjoy clear vision at all distances.
Are you interested in learning more about the features of the Symfony? The team at Texas Eye and Laser Center breaks them down here.
Restores vision lost to presbyopia and cataracts
The Symfony IOL provides full, continuous range of vision after cataract removal, while mitigating the effects of presbyopia, or age-related loss of near vision. Thanks to the Symfony lens, patients can perform tasks such as reading the small print on a computer screen or sending a text message after cataract surgery — without relying on reading glasses.
Offer Extended Depth of Focus (EDOF)
Originally, monofocal lenses, which restore vision at a single fixed distance, were the only options for cataract patients. Years later, multifocal lenses were created to restore near and distance vision.
The Symfony lens offers seamless vision and sharp focus at near, intermediate and faraway distances (and every point in between). It uses technology called diffractive optics to create one elongated focal point, known as extended depth of focus (or EDOF). This is well suited to patients that live an active lifestyle and want an IOL to support it.
Low incidence of halos and glare
The Symfony is engineered to provide an expanded depth of focus without compromising the sharpness of vision or causing visual aberrations. The design of multifocal lenses can cause halos and glare — visual aberrations that interfere with a person's ability to drive at night and perform other tasks — but the Symfony is designed to correct those visual disturbances.
Available in a toric version to correct astigmatism
The Symfony is available in a toric version for people with astigmatism, a condition in which an abnormally curved cornea causes blurry or distorted vision and other visual symptoms. Pre-existing astigmatism can be corrected with the Symfony toric lens without the need for additional corneal surgery.
More likely to reduce overall spectacle wear
In a pivotal study that compared the Tecnis Symfony lens to a Tecnis aspheric monofocal lens, those that received the Symfony IOL were less likely to need eyeglasses to see at a specific fixed distance. They were also more likely to achieve high overall visual performance in any lighting condition, as compared to those that received monofocal lenses.
Schedule a Consultation to Discuss the Symfony IOL
If you want to learn more about the revolutionary Symfony IOL, Texas Eye and Laser Center is here to help. Please contact us today to schedule an informational consultation with our team. Feel free to inquire about our LASIK and Cataract services in Fort Worth & Hurst, TX. We can be reached by calling (817) 768-6620 or via email.