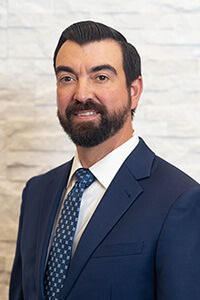 Fort Worth & Hurst Optometrist
Specialties:
Glaucoma Management, Diabetic Exams, Retinal Issues
LOCATIONS:
Hurst and Ft. Worth
Dr. M. Keith Head, O.D., officially joined the Texas Eye and Laser Center on June 18th, 2012. He is certified by the Texas Board of Optometry as a therapeutic optometrist and is a certified optometric glaucoma specialist.
Born in Beaumont, TX, he stayed in state to complete his Bachelor of Science from Texas A&M University in College Station. Dr. Head left the state in 2008 to attend The Southern College of Optometry in Memphis, TN.
He completed an Externship at Columbus Eye Associates in Whiteville, N.C. Dr. Head returned to Texas in January of 2012 as part of the Texas Eye and Laser Center team completing a second externship at our Hurst location while obtaining his doctoral degree with honors from The Southern College of Optometry.
Dr. Head routinely manages glaucoma, pre- and post-op care of LASIK and cataract patients, diabetic eye exams, and retinal issues. He is a member of the Texas and American Optometric Associations and Beta Sigma Kappa Optometric Honor Society. Outside of Texas Eye and Laser Center, Dr. Head can usually be found exploring the great outdoors or playing a round of golf.
CURRICULUM VITAE
EDUCATION:
Doctor of Optometry, The Southern College of Optometry, Completed May 2012
Bachelor of Science, Texas A&M University, College Station, TX, Completed May 2007
EXPERIENCE:
Externship at Columbus Eye Associates, Whiteville, N.C., September 2011-December 2011
Student Doctor at The Eye Center at SCO, Memphis, TN, September 2010-September 2011
Externship at Texas Eye and Laser Center, Hurst, TX, January 2012-June 2012
Therapeutic Optometrist, Texas Eye, and Laser Center, Hurst, Texas, June 2012-present
PROFESSIONAL AFFILIATIONS:
American Optometric Association
Texas Optometric Association
HONORS:
Beta Sigma Kappa Optometric Honors Society