Fort Worth & Hurst Cornea Services
What is the Cornea?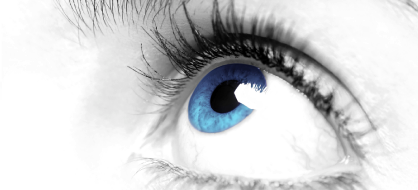 The cornea is the transparent layer of your eye that covers the iris and pupil and directs light to the interior. Like the crystal of a watch, the cornea is strong enough to protect the inside of the eye from injury, yet transparent enough to let light pass through.
When is a Corneal Transplant Necessary?
A Corneal Transplant May be Necessary if:
vision cannot be corrected satisfactorily with eyeglasses or contact lenses
painful swelling cannot be relieved by medications or special contact lenses
Conditions that May Cause the Need for a Corneal Transplant:
Corneal failure after other eye surgery, such as cataract surgery
Keratoconus, an abnormal, steep curving of the cornea
Hereditary corneal failure, such as Fuchs' dystrophy
Scarring after infections
Rejection after a first corneal transplant
Scarring after injury
What is Corneal Transplant Surgery like?
Corneal transplants also called penetrating keratoplasty and corneal grafts, are done on an outpatient basis. This means you can return home on the day of surgery. Once you arrive for surgery, you will be given eye drops and an optional sedative to help you relax. Texas Eye and Laser Center's Fort Worth eye surgeons remove the central portion of the diseased or injured cornea carefully from the eye. Then the matched donor cornea is sewn into place. The corneal transplant surgery is available in Fort Worth and Hurst cornea surgical centers.
Healing After Corneal Transplant
The healing process following transplant is long, often taking a year or longer. The time period between surgery and the removal of the stitches is commonly 6 to 17 months. Following corneal surgery, the donor button will initially be swollen, and even after healing the button is usually thicker than the corneal bed in which it rests. Graft rejection reactions occur in 11% to 18% of patients. Signs of graft rejection include ciliary flush, anterior chamber flare, keratic precipitates, Khodaoust line, and Krachmer's spots. Signs of graft rejection are reported to occur from 1 month to 5 years following surgery.
The rejection rate for bilateral grafts is higher than if only one eye is grafted. In the bilateral cases, when a rejection reaction occurs it is common in both eyes. If the second eye is to be grafted, there is usually a period of at least a year between grafts. If signs of rejection occur, aggressive treatment with steroids is begun. Usually, the reaction is overcome and the graft remains clear. Over 90% of corneal transplants are successful with some studies reporting 97% to 99% success rates at 5 and 10 years. Large amounts of astigmatism are common following corneal transplants.