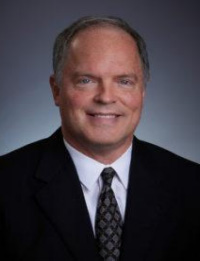 FORT WORTH & HURST EYE DOCTOR
Specialties:
Laser Refractive Surgery Cataract Surgery, Cornea and Anterior Segment Diseases, Glaucoma, Diabetic Exams, Comprehensive Ophthalmology
Locations:
Hurst & Ft. Worth, TX
Scott A. Cherne, MD, a graduate of the Loma Linda University School of Medicine, has been practicing ophthalmology in Eugene, Oregon since 1989. As a board-certified ophthalmologist, Dr. Cherne pioneered the LASIK procedure in Oregon, being the first to perform the procedure in central and southern Oregon. He has perfected his cataract and LASIK surgical techniques over his close to thirty-year career as an ophthalmic surgeon performing over 20,000 Lasik procedures and over 20,000 cataract surgeries.
Dr. Cherne also performs a variety of corneal transplant procedures including DSAEK (Descemets Stripping Automated Endothelial Keratoplasty), being the second in Oregon do so in 2005. He was able to be the first eye surgeon in the world to perform an Eye Bank Association of America pre-cut DSAEK corneal transplant.
Additionally, Dr. Cherne was a pioneer developing a unique DSAEK technique. He has presented his technique at the American Academy of Ophthalmology's annual meetings as well as several other international eye surgery meetings around the world. His unique technique results in virtually 100% of his DSAEK transplants adhering without subsequent manipulations or surgeries — the most common problem of the DSAEK procedure as performed by other surgeons.
Advanced small incision and no-patch Cataract surgery is another passion of Dr. Cherne's. He works diligently to see that each eye of every patient is individualized and dealt with in a way that optimizes the visual outcome. Specialty replacement lens implants to treat astigmatism, along with lens implants that can give both near and far vision in the same eye, are options that Dr. Cherne can provide.
While staying on top of the latest surgical techniques and taking advantage of the latest technology is a must for Dr. Cherne, a devoted, professional and caring staff makes his work a lot more enjoyable and complete.
CURRICULUM VITAE
HONORS & AWARDS
Top 100 LASIK Surgeons – Laservision Corporation 2003-2009

Top 50 LASIK Practices – Laservision Corporation 2002-2009
PRECEPTORSHIP
Under tutelage of Stephen Slade, M.D. Shanghai, China.  Second Ophthalmologist in Oregon to perform LASIK
RESIDENCY
Loma Linda University School of Medicine, Loma Linda, California 1986-1989
INTERNSHIP
Loma Linda University School of Medicine, Loma Linda, California 1985-1986
MEDICAL EDUCATION
Loma Linda University School of Medicine, Loma Linda, California 1981-1985
COLLEGE EDUCATION
Southern College, Collegedale, TN. Cum Laude. President of graduating class 1980

Newbold College, International Exchange Graduate Studies, Berkshire, England
LICENSING
Arizona, California, Oregon and Texas
HOSPITAL AFFILIATIONS
Texas Health Harris Methodist Hospital HEB – Credentialing Pending
PROFESSIONAL MEMBERSHIPS
International Society of Refractive Surgery

American Society of Cataract and Refractive Surgery

American Academy of Ophthalmology

Oregon Academy of Ophthalmology

Lane County Medical Society
SPECIALTIES
No-stitch, drop anesthesia, nano-incision cataract surgery

Advanced Lifestyle Implants 

Blade-free, wavefront-guided custom IntraLASIK

PRK

Implantable contact lens: Visian ICL

Sutureless endothelial cornea transplants

Low-recurrence, no-stitch pterygium surgery

Full-spectrum corneal surgeries: penetrating keratoplasty (PK), superficial keratectomy (SK), phototherapeutic keratotomy (PTK), etc

Glaucoma: medical and laser treatments

Diabetes: medical and laser treatments

Dry eyes
SELECTED RESEARCH
2010 Investigating Surgeon for Artificial Iris Study

2005 First Ophthalmologist worldwide to perform DSAEK corneal transplant surgery using EBAA (Eye Bank Association of American) pre-cut tissue.

1996 Investigator for a National LASIK Study:

"Steroids vs. No Steroids in Postoperative Care" Principal Site: Phillips Eye Center, Minneapolis, Minnesota