LASIK Eye Surgery Alternatives in Fort Worth & Hurst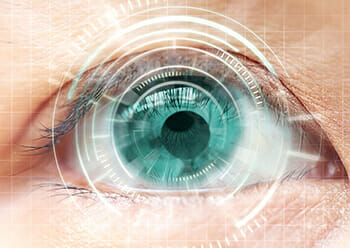 The vast majority of people are good candidates for LASIK. However, some people are not. Patients with corneas that are extremely steep or extremely flat may not be good patients, as well as patients with preexisting severe dry eye or some other eye conditions.
At the Texas Eye and Laser Center, we will always give an honest evaluation of your LASIK candidacy, and we will only recommend the procedure if we believe we can provide a significant improvement in vision.
Some patients who aren't good LASIK candidates are, however, excellent candidates for the following procedures.
LASIK Alternatives
Custom PRK
Visian ICL
SMILE
Photorefractive Keratectomy – PRK in Fort Worth & Hurst, TX
Because our laser vision correction experts are trained ophthalmologists and vision correction specialists, they offer more than just LASIK. Although LASIK eye surgery is a great procedure and has helped millions of people see without glasses and contact lenses, it might not be the best vision correction option for you. After a thorough preoperative evaluation, the staff at Texas Eye and Laser Center can begin to understand what your best options are.
If LASIK is not the best option, then our center will not offer the LASIK procedure. Instead, they will suggest a better option. In some cases, the best vision correction option will be photorefractive keratectomy, or PRK, which is also known as Advanced Surface Ablation.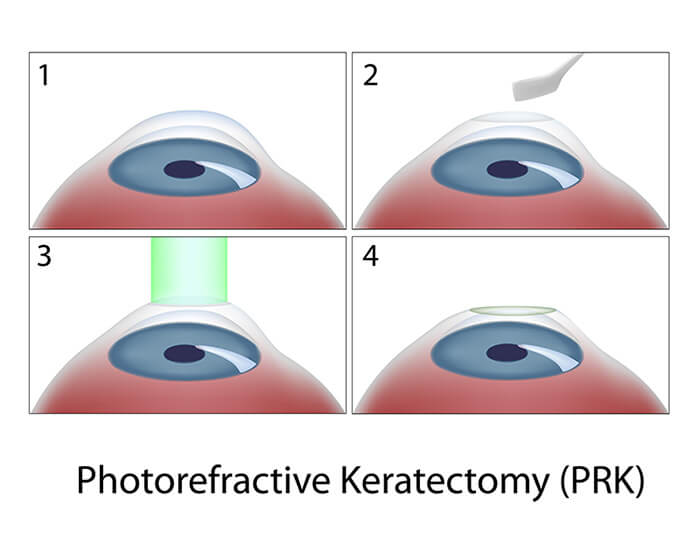 PRK is very similar to LASIK, and both of these eye surgery techniques are referred to as refractive surgery. PRK was the first laser refractive surgery approved by the FDA, receiving final approval in 1995. PRK is a safe refractive procedure that utilizes the excimer laser to reshape the cornea and improve nearsightedness, farsightedness, and astigmatism, much like LASIK eye surgery. The amount of tissue reshaped depends on the severity of the prescription.
In most cases, 5 to 10 percent of the cornea is removed. Once the cornea has flattened or steepened to an optimal shape, light rays are more easily focused upon the retina. PRK differs from LASIK in that no flap is created prior to reshaping the cornea with the excimer laser. PRK preserves more corneal tissue and is safer for certain patients. In LASIK, doctors prefer corneal flap creation to allow a faster recovery period.
The procedure can be performed using only anesthetic eye drops. A speculum will be positioned to hold your eyelids back, just like in LASIK, so that your eyelids will not interrupt the actual surgery. The ophthalmologist will then remove the outer cornea cells and proceed with the actual laser treatment.
The laser delivery takes less than one minute to complete for most patients. Once the laser treatment (refractive ablation) is completed, the corneal curvature has changed, thus improving the refractive error. Your ophthalmologist will then place a bandage contact lens on the eye for improved comfort along with anti-inflammatory and antibiotic eye drops.
PRK is a safe, effective alternative to LASIK for many potential refractive surgery patients. PRK results are very similar to LASIK results. In general, PRK patients will have a somewhat slower recovery period. Please feel free to consult one of our staff to better understand the advantages of PRK and whether or not this would be a good option for your vision.
Postoperatively, most patients will need to be reevaluated one day, one week, one month, two to three months, and four to six months following the PRK procedure. The bandage contact lens can usually be removed in 5-7 days when the epithelium is healed.
Most patients will only require eye drops to control healing during the first 6 to 12 weeks and may require topically applied medications for up to 6 months or more following the procedure. In general, the greater the refractive error, the more likely the patient is to require eye drop medications for a prolonged period following the procedure. Visit our LASIK risks page for more information.
Introducing a solution for patients with high amounts of nearsightedness
The ICL (Implantable Collamer Lens) is a revolutionary refractive lens that can correct vision up to –15 diopters of nearsightedness. The ICL is a vision correction procedure that has been repeatedly improved through years of studies and continued refinement. This lens is a posterior chamber implant that is situated behind the iris and in front of the natural crystalline lens. It is also known as a Phakic IOL. The surgery is performed on an outpatient basis, which means that a patient has surgery and leaves the same day.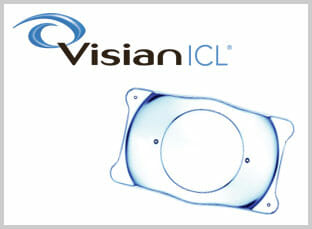 The Surgery
Prior to the surgery, a surgeon will make two microscopic holes in the iris. Your eye will be numbed with a light, topical, or local anesthetic. Once the eye is numbed, the surgeon will make 2 side port incisions and one main temporal incision that is critical to the insertion process.
Next, the surgeon will insert the ICL through the main temporal incision and place the ICL behind the iris and in front of the eye's crystalline lens. This insertion procedure is typically performed one eye at a time.
There is very little discomfort associated with the procedure. Some drops or oral medications may be prescribed, and a follow-up visit is usually scheduled the day after surgery. Patients will be advised to arrange for someone to drive them to and from surgery.
Are you a Candidate?
Individuals who suffer from extreme nearsightedness now have a solution for their poor vision. The ICL provides an opportunity for those individuals who are not candidates for LASIK eye surgery. Some people cannot have LASIK for reasons ranging from high prescriptions to thin corneas. The ICL now gives these patients the opportunity to experience the same lifestyle vision improvement that LASIK has brought to millions.
You're likely to be a good candidate for ICL if:
You have extreme to moderate nearsightedness
You have thin corneas and are not a LASIK candidate
You have a history of dry eye
You have large pupils
The team at Texas Eye and Laser Center are your resident Fort Worth Visian ICL experts!