Getting LASIK can truly change your life. With an eye correction procedure, you'll be able to experience true visual freedom thanks to no longer needing to wear contacts or glasses.
Not only does getting LASIK help make everything more convenient, but it changes the way you see the world. But you don't have to see the whole world to appreciate the benefits of LASIK.
There's plenty to appreciate here in Fort Worth! After you have LASIK, you can enjoy everything and start getting to know the city where you live.
Have a staycation and visit some of these unique locales. Keep reading for 7 places to staycation in Fort Worth after LASIK!
1.    Indulge Yourself at The Ashton Hotel with Saturday Afternoon Tea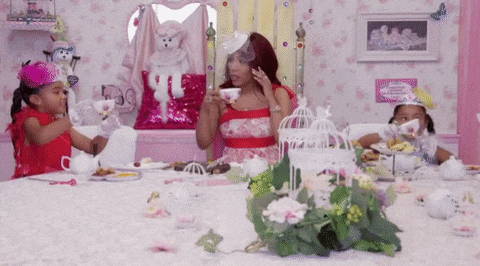 Afternoon tea in Texas? That's right!
You don't have to go all the way to England to have a fancy tea party. And at the Ashton, you can feel fancy while also enjoying a piece of Texas history at one of the Historic Hotels of America.
You can go all out and treat yourself here! Nervous about the expense after having LASIK? There's no reason to feel guilty about the expense!
LASIK can save you money in the long term by eliminating what you would otherwise spend on contacts and glasses. You can use that money instead for things like going out to eat, traveling, spa days, and all the finer things in life. These are the things that everyone deserves a little bit more of right now!
2.    Try the Burger of the Month at Magnolia Motor Lounge with Some Live Music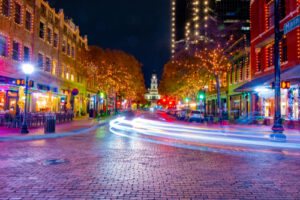 You don't have to get all dressed up for a night out to have a good time! Have a casual night with a burger and a show at Magnolia Motor Lounge.
Before you go, you can take a walk around downtown Fort Worth, giving you plenty of time to work up an appetite. LASIK will give you clearer vision for every occasion.
Who wouldn't want to see the world without boundaries? Whether you're enjoying a workout like a spin class or you're enjoying a walk around downtown, wouldn't you like to see and not worry about glasses or contacts getting in your way? LASIK makes all this and so much more your new reality!
3.    Pose with the Howdy Mural for the Perfect Instagram Post
Take your Instagram following to the next level by posing with the Howdy mural just outside of downtown Fort Worth. This is easily one of the most iconic spots in Fort Worth for snapping a quick picture.
With LASIK, you can make your post on Instagram all the more memorable. Taking pictures without the glare from glasses is so much easier.
So is posing when you don't have to worry about changing into sunglasses or be squinting in the sunlight because you want the perfect selfie. Living a perfect selfie life doesn't have to mean you can't see half the time anymore. Once you have LASIK, you can style yourself how you want and take pictures worthy of a professional influencer!
4.    Find Your Inner Peace at the Fort Worth Japanese Garden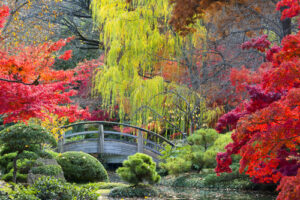 With 7.5 acres of lush gardens, cherry trees, Japanese maples, and stunning walking paths, you're sure to luxuriate in the incredible sights all around you, thanks to your incredible new vision. Did we mention that your new vision is permanent?
LASIK is a one-time procedure that permanently reshapes your cornea and corrects any refractive errors. It doesn't fade away after a few years, despite the misconception.
It'll last your whole life. Like most people, even those with perfect vision, you may need some reading glasses when you get older.
That's because LASIK can't treat future eye conditions (like glaucoma or cataracts) but your eyesight will still be so much better than it would have been without LASIK, no matter your age! What's not to love about having decades of clear vision to look forward to?
5.    Dine on the Finest Cuisine at Lonesome Dove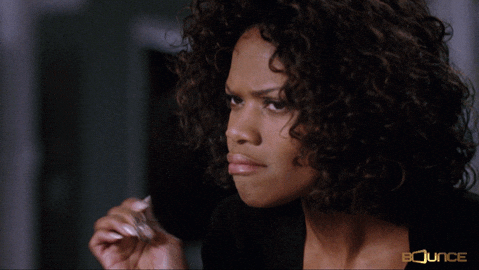 Think you know fine dining? Think again!
Lonesome Dove is a meal you won't soon be forgetting. Where else could you find elk, stuffed beef tenderloin, and a wagyu tomahawk ribeye that will quite literally melt in your mouth?
Anyone who goes to Lonesome Dove has nothing but rave reviews, as do most people that get LASIK. LASIK has a satisfaction rate of over 95%! That's a rating that puts even the best five-star restaurants to shame.
6.    Kick Back and Relax at Panther Island Brewing
After dinner, kick back and relax at Panther Island Brewing. With seasonal brews like War Chant, the award-winning Allergeez, and the Cannonball, there's something here for everyone.
Want something more seasonal? You may be able to get your hands on the sweet and sour "There Gose My Hero," a nod to the Foo Fighters song, with flavors of Pink Guava and Pink Himalayan Sea Salt.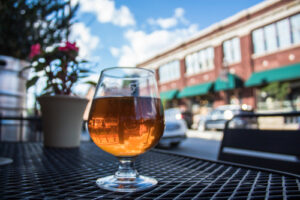 You'll be able to enjoy the complex flavors just as well as you can take in Panther Island Brewing's unique atmosphere. With LASIK, you get the full experience and you no longer have to worry about glasses or contacts holding you back from living the life you want.
7.    Rent or Take a Class with Backwoods Paddlesports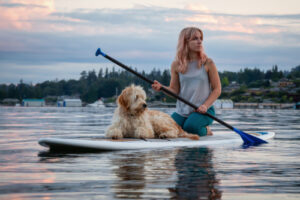 Try your hand at paddleboarding, canoeing, and more! Finally, you can get into all the activities your glasses or contacts held you back from.
Learning to paddleboard can be tricky, especially when you fall in the water a lot. Falling in is more fun without glasses to lose or contact lenses that water can get stuck in!
Without those uncomfortable distractions, you'll be a pro in no time at all. Then you can enjoy paddleboarding whenever you want!
Are You a Good Candidate for LASIK?
Most people are candidates for LASIK. You need a LASIK consultation before you can know for sure. There are some factors that you can answer yourself that will help you determine if you could qualify for the procedure:
Are you 18 or older?
Are you in good health?
Are your eyes healthy and free from any conditions like cataracts, glaucoma, or dry eye syndrome?
Have you had a stable prescription that hasn't changed for at least a year?
These are only a few of the factors that go into LASIK candidacy. Other factors that your ophthalmologist may test during a LASIK consultation include the thickness of your corneas, pupil size, and more.
Do you want to learn more about LASIK eye surgery in the Fort Worth area? Schedule a consultation with us today!
If you've ever dreamed about a life without glasses and contact lenses, what are you waiting for?