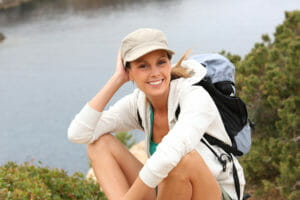 If you've done any research about laser vision correction with LASIK, you know that the procedure significantly improves eyesight that is compromised by a refractive error. By permanently reshaping the cornea, LASIK often leads to independence from glasses and contact lenses. However, clearer vision and a glasses-free lifestyle aren't the only benefits of LASIK. Here, the team at Texas Eye and Laser Center, who serve patients seeking LASIK in Fort Worth, Hurst and the surrounding areas, reveal some of the unexpected benefits of LASIK eye surgery.
Cost Savings
The initial investment in LASIK virtually cancels out the long-term costs of wearing and caring for glasses and contact lenses. Patients no longer need to shell out every month to buy new frames, lenses and cleaning supplies. In addition, there are fewer appointments with an optometrist to adjust prescriptions. This represents a significant cost savings that surprises many LASIK patients.
Reduction in Allergy Symptoms
More than a few LASIK patients have noted a reduction in allergy symptoms after LASIK. Without glasses sitting uncomfortably at the bridge of the nose, headaches and sinus pressure decrease. Contact lens wearers often experience less eye sensitivity, irritation and redness because they no longer need to put contacts in daily.
Clearer Peripheral Vision
Glasses don't wrap around the eyes and don't help with peripheral vision; in fact, they can impede peripheral vision. Many LASIK patients are happy to discover their peripheral vision (as well as their overall vision) improves after laser vision correction.
Enhanced Confidence
Feeling self-conscious of the appearance of bulky or unattractive glasses is no longer a concern after LASIK! Most people love their glasses-free appearance and experience a significant boost in self-confidence after laser vision correction.
Improved Athletic Performance
Active individuals that feel glasses or contacts hold them back from their favorite activities are pleasantly surprised by the way their lifestyle changes after LASIK. There is no more hassle of dealing with slippery or fogged-up glasses or the dryness of contacts while running, cycling or playing sports. Athletic performance tends to improve substantially after LASIK.
Schedule Your FREE LASIK Screening
To learn more about LASIK surgery and the benefits of laser vision correction, please contact Texas Eye and Laser Center and request a FREE LASIK screening in Fort Worth or Hurst, TX with our team.