Stacey L. Cox, O.D. Biography
SPECIALTIES: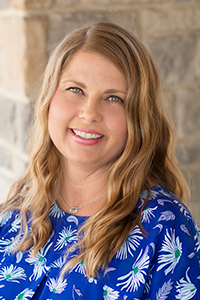 Routine Exams, Diabetic Exams, Glaucoma Management
LOCATIONS:
Hurst and Fort Worth, TX
Dr. Stacey L. Cox joined Texas Eye and Laser Center in May 2000. She is board certified as a therapeutic optometrist and an optometric glaucoma specialist. Dr. Cox is certified by the Texas Board of Optometry.
Dr. Stacey L. Cox was born in Stuttgart, Arkansas on March 20, 1973. She has resided in Texas since 1985 and has a daughter.
In May 1995, Dr. Stacey L. Cox received her undergraduate degree at the University of North Texas. She then went to the University of Houston, College of Optometry for four years, where she graduated Magna Cum Laude.
Dr. Cox is a member of the Beta Sigma Kappa Optometric Honor Society.
CURRICULUM VITAE
EDUCATION:
Doctor of Optometry, University of Houston College of Optometry Completed May 2000
Bachelor of Science in Biology, University of North Texas, Denton, Texas, Completed May 1995
EXPERIENCE:
Externship at Conroe-Woodlands Eye Clinic Conroe, Texas, Summer 1999
Externship at Keesler Air Force Base Biloxi, Mississippi, Fall 1999
Teaching Assistant University of Houston College of Optometry, January 1999- May 2000
Therapeutic Optometrist Texas Eye and Laser Center Hurst, Texas, June 2000-present
HONORS:
Beta Sigma Kappa Optometric Honors Society
Dean's list at University College of Optometry
Graduated Magna Cum Laude